Retro Design in Your Home and 10 Ways to Add a Dash of it.
Love the idea of some retro design in your home, but don't want to fully commit? We understand where you're coming from. Going all in with an avocado- or orange-splashed "Brady Bunch" look can just be a bit too groovy to live with in your home.
But the good news is you can try a touch of some of the more interesting looks from the '50s, '60s, '70s or some other bygone decade without going overboard. Instead, you can add a bit of retro decor with a few key pieces, colors, and accessories.
And if your overall decor style seems to be the opposite of retro, don't despair. Many of today's home decor styles can dovetail nicely with vintage looks, including modern farmhouse, Palm Beach, Scandinavian, and boho.
One word of warning: To keep your various decades and designs from clashing too much, stick with a neutral background for some of the bolder colors and rich wood tones found in these past periods, notes Dessie Sliekers, an interior designer with Slick Designs.
To get you started, here are some ideas to make your home a little bit retro, but not too retro.
1. 1950s red fridge
A mini retro fridge is ideal in a man cave.
Fun curves and a vintage hue aren't the only things this refrigerator line offers. These throwback appliances from Galanz are also Energy Star–rated, which means they're efficient as well as fab-looking ($399, Home Depot). And just opening it will take you back to the days of after-school cookies and paper routes.
2. IVORY SHAGGY HAND MADE CARPET
You'll feel good using this handmade, ethically produced rug.
Sure, shag carpets were once all the rage in rec rooms across India, but that doesn't mean you can't bring it back in small doses. A baby nursery or guest room will benefit nicely from this soft piece underfoot (INR. 1,260 Imperial Knots).
Prefer a more bare look? "A black-and-white-checkered pattern on the floor is definitely reminiscent of past eras, and it's one of the best improvement investments you can make in the home," says Kymberlyn Lacy, principal designer at International Flair Designs.
Try installing these tiles on a 90-degree angle in the kitchen, foyer, or powder room for a tromp-l'oeil effect, which tricks the eye into thinking the space is larger than it actually is.
3. The Bombay House Leather Armchair
Have a seat in this Don Draper–inspired perch.
Revolving around rich, luscious look that is deep in tone, The Bombay House Armchair takes inspiration from the gorgeous art deco furniture and architecture that Bombay is known for. Its ergonomically designed structure makes for a perfect ensemble to relax, read or enjoy a fine conversation. (INR 39,900 Gulmohar Lane).
4. Segur Solid Wood Single Bed in Rustic Teak Finish by Woodsworth
This bed's finish is Rustic Teak. 
Crafted from Solid Wood that's certified by the Woodsworth, this sleeper sports sleek lines and a light, pleasing wood tone (INR 33,799 Pepperfry).
5. Melita Bench in Walnut Finish by Woodsworth
Psst—did you hear the latest?
These days no one really hangs out on a telephone bench to make a call, but the look is so cute and cheeky that bringing it into your foyer or bedroom makes adorable sense.
A Bench is a long seat on which multiple people may sit at the same time. Benches are typically made of wood, but may also be made of metal, stone, or synthetic materials. Benches typically have no back rest and can be sat on from either side. (INR 33,799 Pepperfry).
6. Ba-Na-Na Yellow Love Seat
Add colorful floral print pillows to complete the "Brady Bunch" look.
When you're looking for a retro sofa, focus on simple curves and a low back.
This one fits the bill and comes in '70s colors, (INR 59,799, Pepperfry).
7. 1960s wavy wallpaper
Feel like you're tripping? Pour a little more coffee.
Etsy
This groovy design can add a much-needed lift to a breakfast nook or half-bath (INR 12,600 per roll, Etsy).
Another small retro improvement is fresh hardware on cabinets (think door handles and drawer pulls) for an instant upgrade, suggests Lacy, who recommends the Emtek line for the best looks.
8. 1970s starburst light
A sputnik light fixture is the perfect addition to a retro-inspired dining room.
Nope—you're not on the set of "Star Trek."
A starburst light is a vintage look, but it's also a bold statement that can define a particular room, such as an entryway or dining area (
Amazon). Midcentury designers favored traditional materials, including the brass tones shown here.
9. 1960s peacock chair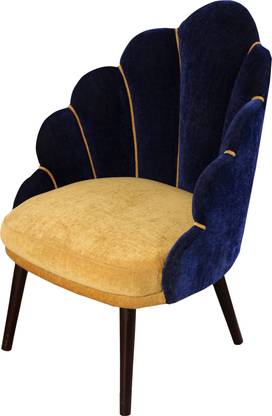 Try this gorgeous accent chair in a sunroom.
This curvy wonder is older than the late '60s and '70s—it actually dates from Victorian times—but the hippie craze from a few decades ago gave it new life (
, Anthropologie).
10. 1970s macramé
This string design could be a makeshift headboard or wall art.
Light and airy, macramé designs were all the rage in the '70s, but they also feel right at home in an eclectic or boho-themed bedroom (INR 3000 Amazon).
Thanks for stopping by!
Related posts