Self Quarantine? Here Are Ways To Use This Blessing In Disguise.
Stuck at home in self-quarantine? Do not worry. We are all in this together, and we will all fight this together. I know there are many who are risking their lives to save others. But, People like you and me who cannot, even we can save many lives just being at home. And, to top it of with a bonus, we can use this time to enhance our inner self.
Do you remember how you wanted to start painting again or even learn? You wanted to take that instrument out of the closet and play again for yourself? Just because you liked playing it? But, whenever you tried to do either of them your phone rang and it was your boss, your client or something which kept you away from becoming the artist you always wanted to? This is the time to wake that artist within you.
Let's agree to disagree, that self quarantine has taken us by surprise. But it has been so long that we've been locked in our homes, that we all must have realized many things going on in our lives by now, which needs change. Bring those changes. List them down. Break them and conquer them piece by piece.
We've gathered some of the best tips out there, from those who have been at this for days, and even weeks wondering how I will get through this time. We all have an artist, that lives inside us and it is about time we wake him up. Self Quarantine isn't against the development of us, it is against the virus.
# 1 — Bring Back Your Childhood:
You know how we wish sometime, that what if we could go back to our childhood. Not to change anything, but to feel something twice. But, we always found ourselves running as per our clock. This is the time where you have ample of time to reflect. Take this opportunity to reflect back to your childhood. Become a child again, for a while at least. Let that child within you live and breath again. Bring those memories back again. Self-quarantine allows you to fulfill those dreams which you forgot to fulfill or something kept you busy from it.
# 2 — You can never learn Enough:
Never let what you know keep you away from learning more. Continue to learn. Pick that book up which is been lingering in your bookshelf. In times like self-quarantine it should catch your eyes now rather than the dust. You do not need to finish in a day to two. Take your time with it. Fall in love with the lesson it brings into your consciousness. The author took years to finish that book not because he was lazy. But he wanted it to be meaningful to the his readers. Make use of his years of research and knowledge that you are getting.
If book isn't your thing. Listen to audio books or look at videos which will help you grow your mental and spiritual health. It will help you calm the storm in your mind and in your life. If not calm it then at least it will give the strength to fight it and come out as a winner. Make this Self-quarantine time into a self-development time.
# 3 — Brush up your skills:
If you cannot do either of the above, We'd suggest you enroll for online courses. With all the time available in Self-quarantine, so many courses are available online these days. Whatever your field of work is, it doesn't matter how much you know or since how long you've been doing it. There is always scope for growth in everything. You can opt for courses which can teach you new skill or help you improve your skill that you already posses.
Most wonderful thing is that it isn't necessary that you always have to pay for what you want to learn. There are many platforms available, where you can learn for free. Even the paid platforms allow you to try their service for free. They offer you trial periods to try their service and if you like their service you can opt for their premium version for the expansion of your knowledge bank.
# 4 — Get Rid Of Those Excuses Once And For All:

I am not a day person or night person. You cannot wake up early. I don't get enough time. Blah blah & blah! I get it you've got many problems. So? Who doesn't? It ain't just you. The truth is "people who sees only problems, will always turn a blind eye towards a solution." Excuses are like lies we keep telling ourselves, so that we can say that it isn't our fault.
Get up, dust yourself and wake up from the sleep. Stop putting off things on tomorrow. It may never come. In self quarantine you have time to put off those excuses and give them rest for a change.
# 5 — Come Out Of A Cage.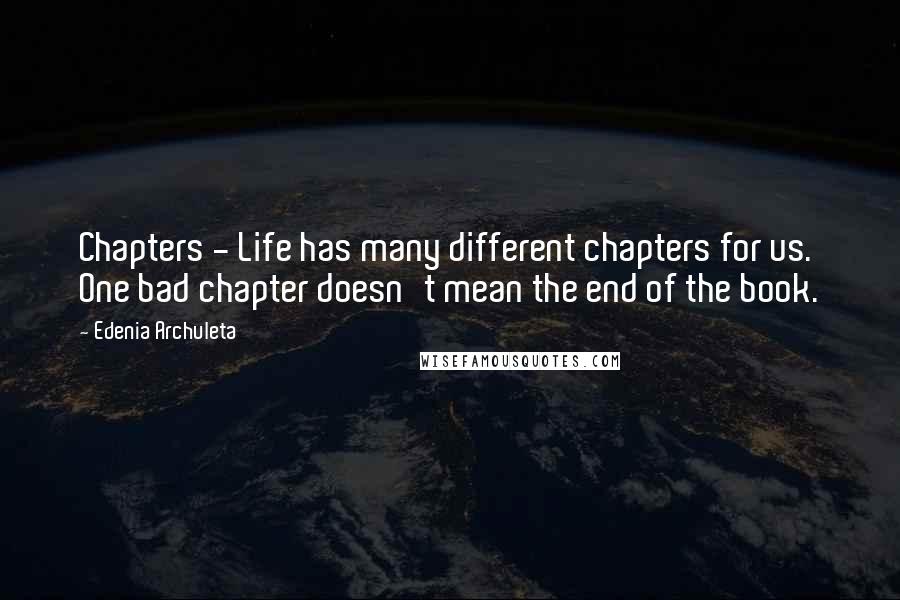 Come out from the cage you've been living in, to see how beautiful life is. Once you come out of the cage you will be blessed with freedom forever. Do not let anything hold you back. Break the chains that's been holding you down. What are you afraid of?
One failure or one defeat doesn't determine your entire life that is to come ahead. You only lose when you stop trying, when you accept a defeat and put down your guards. Be brave and fight for your life. Fight to reach your highest potential. Quarantine can offer you more time to be free, so do not get comfortable with it. Comfort can be your cage too. Soon you get too comfortable and then it gets more and more difficult to get out it.
# 6 — Learn Cooking:
Cooking is an art. It is an art that teaches you that life comes without a rule book. Its the ingredient that matters. Ingredients used in a perfect blend creates a balanced yet tasty delicacy. The other thing that cooking teaches us is to "Love" We cook with our heart when we cook for those whom we love. And an ingredient as good as love is scarce theses days.
Learn to cook in self quarantine and you will learn to love, and you will never have to sleep on an empty stomach ever. :p Use this quarantine time to your advantage and upgrade your cooking skill. Next time when you feel hungry make healthy food instead of munching on packed food and junk food.
Read this article. Click HERE! CoronaVirus And Interior Designing – Freedom May Have Lost But An Opportunity Is Knocking On The Door.
# 7 — Determining Your Priorities:
Make a quarantine to-do list. There are always so many things that we have in our mind that we'd like to achieve at the end of day. Instead of writing them down and out hem in order we depend on our memory, and often we forget many things by the lunch time. Make a simple To-do list of all the activities, conversations, meetings and errands that you would like to complete. It helps.

Create a quarantine priority list. Now that you've completed a to-do list, you need to prioritize each item on the list. Prioritizing is crucial in ensuring that you are tending to the most import and urgent matter first. An example would be setting priorities during tests and examination times. No point in spending hours cleaning up the apartment when the same time can be used to prepare yourself adequately for the tests, interview etc.
Make a creative dream board. A dream board or vision board is a collage of images, pictures, and affirmations of one's dreams and desires, designed to serve as a source of inspiration and motivation, and to use the law of attraction to attain goals. The usefulness of vision boards has been endorsed by celebrities such as Oprah Winfrey, Steve Harvey, and John Pierre, and demonstrated in practice by Octavia E. Butler. Learn How to make a dream board.
Allocate time for your most important activities and conversation. You haven't truly committed to completing high priority activities until you've committed to a specific time to get it done. You need to allocate time to any activity that you've determined must be completed in your day.
# 8 — Develop Structure Stability:
You may ask what is Structure Stability?
It is defined as the power to recover equilibrium or Resistance to sudden change, disembodiment, or overthrow.
You have to build a structure which is stable enough to take the load or resist the changes mentioned. To make it more clear to understand it better, let me put it this way. Your core beliefs will determine in which direction your life moves.
Your core values are your structure. If they are not strong enough quarantine offers you time to use it to your advantage and strengthen your values so they take the load when requires and they can even resist the temptation to change them for a temporary reasons. Read self-help material to strengthen your beliefs and add more to them if needed.
# 9 — Start Focusing On What Matters:
Most people don't want to "do nothing' all day. We have hopes and dreams, goals and ambitions. We want to contribute to the world, make it a better place, not "retire" from it to a life of "leisure." For most of us, the prospects of sleeping in late, lounging on the beach, improving our golf scores, living on cruise ships, and lazing about all day may sound good for a short time, but they hold little allure for us in the long-term.
So, what really matters in life? I can boil the answer to this question down to six major themes:
Health. is certainly the most important thing to enjoy life. Good health can only be possible with balanced healthy diet, some exercising and mindful meditation practice. Three of them make you mentally, physically, emotionally and then all the other"ally" strong.
Wealth. doesn't mean only acquiring money. Money can be a part of wealth but it isn't wealth. Beyond a middle-income level, the amount of money you have bears little correlation to how happy you are. Being happy, joyful and content in whatever you have makes you a wealthy person.
Relationships. are very important. But they are valuable only when you believe in them and invest in them with your heart. Relationships are two way street. Give and Take. But you win successful relationship only when you first give without an expectation of taking or receiving in return.
Contribution to Society. for many of us giving back to society means contributing financially. That is the only thing is contribution for us. Where the truth of the matter is far beyond then that. Contribution can be anything tangible or intangible. Helping a person getting up who fell is also a way of contributing. Find reasons to contribute and give back to society.

Meaning. With no offense to anyone, today we mostly focus on living a lie. Try to fit in so people will like us and want to be with us. more of we do this more and more we feel meaningless and worthless eventually. Do things that you love and helps you find meaning to your life and help those around you find theirs.

Happiness. Who doesn't want to be happy? Ask anyone and they will tell you they want to be happy. Very few will say they are already happy. Such a shame! Happiness is not something that you buy or even earn. Happiness is to simply be.
# 10 — Develop The Art Of Helping.
If you are reading this article that means you are privileged. How? You have an internet connection to access this data available online and the instrument through which you can read this article. Many are there who aren't as privileged than us. I am not asking you here to donate your instrument to them. NO!
You can do something for those not so privileged people. And while you do that please do it because you want to do it. Not because you want to upload a selfie and let other know that your doing so. And if you haven't helped anyone yet, then let me tell you, you're missing out something big in your life.
The joy you will get helping others cannot be experienced anywhere or in any other thing. It is as pure as the air that we breath. It need not be something huge. You can help someone smile who is in pain. Their smile will change your entire day. If you will notice you will find yourself smiling whole day for no reason. It is contagious.
Help us spread the word. Share this article with people who wants a better quarantine period. The quarantine gets over soon or not. This things will help us get through quarantine and after that too.
Take care!
Related posts